It's only just been announced that the Amazon Fire TV craze is looking to storm through the United States and take over hundreds of living rooms at a time featuring its small, sleek and flat media box that poses itself to be quite the game-changer in the entertainment media market. But let's face it, folks – there's more than just a little bit of competition existing when it comes to modes of television entertainment. So, before you unwind your wallet and recline too far back in that easy-chair of yours, perhaps you'd like to roll up your sleeves and take a closer look at your options.
Amazon Fire TV is a set-top box and gaming console hybrid that is fairly unique for its time. It's bumping shoulders and knocking boots with the likes of other streaming devices including Roku, Google Chromecast and Apple TV. But not only that, it is attempting to make an assault on the gaming world as well, and this may ruffle some feathers with the folks behind the PlayStation 4, the Xbox One and perhaps even the new Android-juiced Ouya.
Let's try to compare apples to apples and oranges with oranges here. So far, concerning already existing set-top boxes on the market and excluding gaming consoles for the time being, the Amazon Fire TV situation has quite a few frills and thrills, so to speak. It utilizes voice searching capabilities where the user speaks directly into the remote control and it also is powered with a more potent quad-core processor than the Roku 3's double-core and Apple TV and Chromecast's simple single-core. This leaves Amazon Fire TV with more than just one leg up on the competition, and it also takes the cake when it comes to memory as well. Fire TV allots for 2GB of memory, and this proves to be quite large when compared to Roku, Apple TV and Chromecast's 512MB. The real kicker is that the price is relatively the same for each set-top box discussed, although the Google Chromecast is quite a bit cheaper.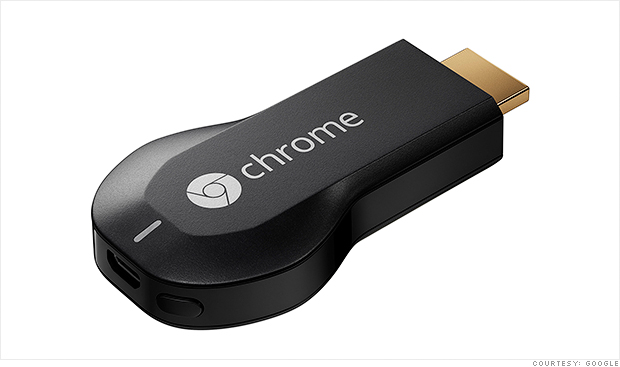 Before you get too carried away, however, let's not forget to add in the particular question of content compatibility into the mix. While the Amazon Fire TV set-up does allow for Netflix, YouTube, Hulu Plus and Pandora support, the owners of Fire TV will have to do without access to HBO Go, a component featured with Roku, Apple TV and Google Chromecast. That being said, owners of Fire TV will not surprisingly have direct access to Amazon Instant Video, a feature also present with the Roku 3 set-up. As for Google Chromecast and Apple TV, however, those gadgets are a bit in the weeds concerning this highlight.
Now, back to the gaming situation. Yes, it's true, both the Amazon Fire TV and Roku 3 consoles boast gaming options, leaving behind Apple TV and Google Chromecast to wave their white flags of defeat.
There are a lot of factors at play and a lot of options to choose from when it comes to home entertainment television set-ups. Ultimately it's a game of give and take, so choose carefully.