Over the past two years, Netflix has been steadily seeking to set roots in America's sprawling cable-company soil. In chewing over the possibility for such a dynamic partnership, cable providers continue to weigh the outcome and decide whether the new addition will wither or ripen their services as a crux of conflict or a match made in digital-entertainment heaven.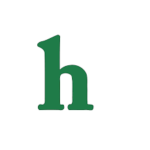 In an every dwindling digital divide, consumers are likely champing at the bit for such a savvy new service. With the ubiquitous popularity of streaming digital media via smartphones, laptops and other fancy gizmos from the world of tomorrow, paid television services are quickly facing a challenging new playing field. Maintaining adaptability will be crucial. So far it has been reported that two European-based cable systems, Com Hem AB in Sweden and Virgin Media in the U.K., have hopped on the wagon. Their TiVo digital recorders set-top boxes will soon be including a nifty new Netflix app.
This championed new addition by Netflix, the most popular subscription-streaming company in the world, could greatly ease conflict for the consumer by allowing the new service to be readily available through existing in-home devices which are also being revamped. AdAge.com states that "Newer set-top boxes blend internet-based programming with traditional pay TV, a development that could fuel expansion for Netflix — if it can reach accords with cable providers." These new boxes are designed to be remarkably web-friendly, able to fluidly load internet-based programming and online content, along with current television programs, at a speedy pace. It's worth noting that the American cable provider titan known as Comcast has already begun to turn their evolutionary wheel by swapping out their set-top boxes with the shiny new X1 digital video recorder which pulls data from cloud-based servers. 
The new partnership would undeniably snowball Netflix's expansion in reaching a whole new ocean of viewers. With the building wave of cord-cutters on the horizon, pay-TV providers may have to bite the bullet, erase Netflix from their blacklist and decide: can't we all just get along?